Full Time
Long Term
This position has been filled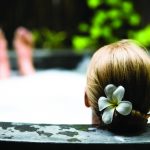 Website whistler_jobs Whistler Personnel Solutions
Find a perfect match!
A locally owned and operated pool and hot tub services company is  expanding again and ready to train a new Hot Tub Service Technician in the art of finding the right 'balance'.  With options for a 3-day weekend,  flexible schedule, extended health and a season's pass the right candidate will be able to find a perfect balance both on and off the clock.
About the Role:
Full-time, year-round position.
No prior experience necessary – training will be provided.
Hours are quite flexible, 4 or 5 days a week usually btwn 8am-6pm. Mid-week to start.
Starting wage of $16/hr to start and up to $18/hr upon completion of training.
Benefits / perks include a 3 day weekend (optional), extended health plan benefit, $800 toward a seasons pass or other wellness benefit,
Vehicle and cel phone allowance will be provided,
Opportunity to learn a new trade and earn higher wages.
The Perfect Candidate:
Works well independently. Also a good team member.
Some prior customer service experience. Polite, friendly, respectful.
Aptitude for learning and some general mechanical skills.
Clean driving and criminal record. Ability to navigate the Sea to Sky Corridor in winter conditions.
Enjoy working outdoors in a variety of conditions.
Duties / Responsibilities include:
Daily water care of hot tubs (essentially balancing chemicals and vacuuming).
Driving to locations through-out the valley (may include Whistler, Pemberton & Squamish).
Keeping records and forms for jobs completed and any follow up required.
Interacting and communicating with customers and office staff.