Full Time
Long Term
This position has been filled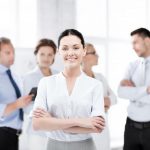 Website whislter_jobs Whistler Personnel Solutions
Find a perfect match!
Take the next step in your hospitality management career with this progressive and well established property management company as their Guest Services Manager.  This full-time, year-round leadership role is perfect for a guest services professional who is looking to lead their own team and deliver outstanding service.   Competitive salary and generous benefits package including RRSP match, Ski / Rec Pass and extended health.
About the Role:
Full-time / Year-Round. Minimum 2 year commitment ideally.
Flexible schedule  with mid week days off.
Competitive base salary in the range of $45,000 based on experience plus incentives.
Generous benefits package including Ski/ Rec Pass, extended health, RRSP match plus many perks.
The Perfect Candidate:
Strong guest service skills, a passion for hospitality and a positive attitude.
College degree in business or hospitality management is highly desirable.
Minimum three years' experience in hotel operations with some supervisory experience in a busy property.
Must be strong administrator, highly organized and good at multi-tasking.
Excellent leadership, training and communication skills.
Cool headed thinker able to remain calm in stressful situations.
Strong computer skills with proficiency in outlook and excel.
Must be available to work a variety of shifts including weekends, evenings and holidays.
Must be fluent in spoken and written English, additional languages are an asset.
 Responsibilities Include:
Reporting to the Director of Hotel Operations, the Guest Services Manager is responsible for all aspects of the guest experience .
Overseeing the day to day operation of up to four 24 hour Front Desks, you will manage, train and direct front line employees to achieve consistent service excellence.
Ensure the front desk operation is functioning according to company policies and procedures.
Hire and motivate employees. Ensure all employees are trained and knowledgeable in providing premium guest services and that all work is being completed in a timely and accurate manager.
Check for accuracy of all daily/monthly reports and tasks completed by front desk.
Oversee scheduling and payroll for front desk staff. Adjust scheduling as needed in relation to occupancy forecasts and changes
Deal efficiently with customer complaints. Develop and maintain an effective and financially prudent service recovery model and process that will ensure all financial goals are maintained with 100% guest satisfaction as the overall objective.
Follow up to guest stay survey feedback and online reviews.
Establish and generate new ideas that will generate service improvements and/or profits for the company.
Oversee the ordering of supplies as needed for the departments. Oversee uniform delivery and maintenance.
Conduct employee reviews, performance evaluations and ongoing training.
Liaise with other departments and company management team on an ongoing basis as required.
Work front desk shifts as required.
Cover the overnight Manager on Duty shift (7pm-7am) on a rotational basis, nightly rate applies.
Other tasks as required by the Director of Hotel Operations.
To Apply:
Please send us your information via the our online application using the Apply for job link below  (you only need to do this once).
Take a little extra time to highlight your job-specific qualifications and tells us why you think you would be successful in this role (and don't forget the attention to detail thing) here: http://www.whistler-jobs.com/SOQ/property-management
Thanks!!