Long Term
Part Time
This position has been filled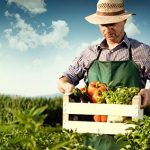 Website whistler_jobs Whistler Personnel Solutions
Find a perfect match!
Looking for a great, flexible opportunity? Look no further!
Responsible to the board of directors for the Farmers Market, which is a non-profit society, you are highly organized. Multi-tasking and relationship building is your comfort zone!  You will be overseeing the entire operation of the Farmers Market from booking vendors, taking care of the books, organizing contracts and agreements with a variety of stakeholders. On Market days, you will orchestrate the load in, set up, and flow of vendors and customers, and then ensure the smooth tear down and clean up at the end of the day. You are people-person who is firm and fair in all relationships, and you thrive on creatively seeking solutions. Ideally, you have experience planning, sourcing, and executing large events or gatherings.
 About the Role:
Hours will fluctuate seasonally – part-time in the winter and closer to full-time in the spring and summer.
Must be available to attend market Sundays and Wednesday afternoons on site each week.
Reporting directly to the board of directors.
Flexible schedule for administration time. Must be available for board meetings as required.
Salary to be negotiated based on experience.
The Perfect Candidate:
Previous event management experience and knowledge of farmer's market operations is an asset.
Strong organizational, administrative, time management and computer skills.
Strong interpersonal and dispute resolution skills.
Demonstrated leadership skills.
Excellent communication, conflict management and diplomacy skills.
Ability to deliver the highest level of customer service throughout all aspects of the job.
Self-motivated, friendly and reliable.
Passion for the local community and agriculture.
Ability to perform tasks requiring physical strength and endurance for duties listed above and able to be on your feet for extended periods of time, carry up to 50lbs and assist with moving tables and chairs.
Capable of working in varied weather conditions.
To Apply:
Please take about 7 minutes to highlight your job-specific strengths and experience here: http://www.whistler-jobs.com/SOQ/property-management
Ensure we have your resume and profile on file here (you only have to do this once): http://www.whistler-jobs.com/apply-for-work/
We thank all interested applicants, but only those selected for interviews will be contacted.  If you would like an update on your application, please email us at talent@whistler-jobs.com