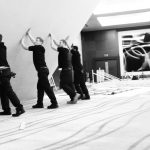 Website whistler_jobs Whistler Personnel Solutions
Find a perfect match!
We are looking for an EVENT CREW  to assist with local events.  Jobs will include load-in and setup of supplies, furnishings and decorations for the event then take down and load-out at the end of the event.  $17 – $21/hour.
WORK ASSIGNMENTS AVAILABLE:
DATES:  Shifts available daily at major events,  weddings, parties, corporate conferences and hotel functions.
TIMES:  Flexible start times – pick AM, PM or even overnight based on your availability.
DUTIES INCLUDE: load-in supplies and decorations for an event; setup décor and furnishings  and/or take down and load-out at the end of the event.
SKILLS / QUALIFICATIONS REQUIRED:    Must have a good eye for detail and able to follow detailed instructions relating to décor and setup.;  Must be physically fit and comfortable lifting heavy loads (up to 30lbs);
OTHER REQUIREMENTS:  Steel toed boots or sturdy work boots (toe caps can be provided).  Bring lunch, snack, water bottle, and anything else required to be on site for the day.
ATTIRE: Work clothes.  Shifts will be at least partially outdoors so dress according to the weather (layers, sunscreen, hats etc). No shorts please.  Clean appearance and long hair tied back.
WAGES:  $17 – $21/hour plus vacation pay
Whistler Personnel uses a progressive pay system that awards pay increases based on number of Successful Shifts completed.  The more you work with9 us, the more you get paid per hour!
Tier1 = $17/hr to start plus 4% vacation pay
Tier 2 = $18/hr after 5 Successful Shifts plus 4% vacation pay
Tier 3 = $19/hr after 10 Successful Shifts plus 4% vacation pay
Graveyard / Overnight Shifts = Bonus $2/hr for shifts starting after 10:30pm.
Successful Shifts = be on time, work hard and make our clients happy.
All shifts worked in any temp position with Whistler Personnel count towards a higher Tier for all future shifts (and we have LOTS available!)
To Apply:   We move quickly to fill roles like these so contact us ASAP if you are interested.
email info@whistler-jobs.com and include the days and times you are available and your contact details.
ensure your resume, contact details and application have been submitted to whistler-jobs.com/apply-for-work  (you only have to do this once)
ensure we can reach you  (keep your phone on!)
follow us on Facebook for updates: facebook.com/whistlerpersonnelsolutions
---
WHY SIGNUP FOR TEMP WORK?
Perhaps you're looking for supplemental income? Filling in time? Have one day, one week or one month to spare? Between seasonal work? Enjoy variety and flexibility? We can connect you with Whistler's top employers and provide work that suits your skills, lifestyle and schedule.
Whistler Personnel has regular temp job opportunities for administrators, housekeepers, servers and bartenders.   It's a great way to pick up extra shifts during slower periods or days off.    Submit your details to us including the type of work you want, the times and days you are available and the pay you require and we'll notify you each time something suitable comes up.