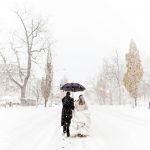 Website whistler_jobs Whistler Personnel Solutions
Find a perfect match!
UPDATE:  These shifts have been filled but more are right around the corner and we are still accepting applications!  www.whistler-jobs.com/apply-for-work
---
Whistler Personnel is looking for a professional, friendly registration host for an intimate wedding at Brew Creek Lodge this Sunday.   Enjoy a easy and fun shift plus earn some extra pocket money!
Job Details:
POSITION TITLE:  Event Crew / Wedding Assistant Sunday, Feb11
NUMBER OF SHIFTS: 1
DATES: Sunday, Feb11th
TIMES: 12pm to 5pm *ending time may vary
LOCATION: Brew Creek Lodge (need your own transportation to the site)
DUTIES INCLUDE:

Help setup and take down of the decorations at an intimate wedding.
Start and stop the music for the ceremony and reception using a pre-programmed Spotify playlist.
Assist the wedding party while getting photos done.
Generally help out with whatever the Bride & Groom require to ensure they have a special day.
SKILLS / QUALIFICATIONS REQUIRED: Personable, helpful, willing to pitch in and anticipate needs, familiar with Spotify playlists and iPads.
ATTIRE: Sharp, professional semi-formal appearance.  All black or black bottoms with a white top.  Dress for the weather as some of the event will be held outside (ie: photos).  No jeans, t-shirts or running shoes please.  No large graphics or brands. Hair tied back.
HOURLY WAGE:  $17/hour plus vacation pay.
To Apply:   If you are available for this assignment, please let us know ASAP  :
email info@whistler-jobs.com and confirm your availability and interest in the role
ensure your resume and application have been submitted on www.whistler-jobs.com/apply-for-work (you only need to do this once)
ensure we can reach you  (keep your phone on!
We will review all applications and contact candidates who have been selected for this assignment.   Priority is often given to our current temp employees who  have done similar work for us.    Due to time constraints, we may be able to contact all applicants (but we will try!)
---
WHY SIGNUP FOR TEMP WORK?
Perhaps you're looking for supplemental income? Filling in time? Have one day, one week or one month to spare? Between seasonal work? Enjoy variety and flexibility? We can connect you with Whistler's top employers and provide work that suits your skills, lifestyle and schedule.
Whistler Personnel has regular temp job opportunities for administrators, housekeepers, servers and bartenders.   It's a great way to pick up extra shifts during slower periods or days off.    Submit your details to us including the type of work you want, the times and days you are available and the pay you require and we'll notify you each time something suitable comes up.