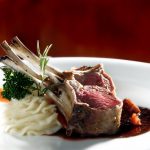 Website whistler_jobs Whistler Personnel Solutions
Find a perfect match!
One of Whistler's award winning restaurants that serves irresistible food has an opening for an experienced Chef de Partie to work closely with the Executive Chef.   You will be taught from one of the best Head Chefs in the Resort and part of an intimate, long-term team.  Flexible schedule with mostly PM shifts and pays is in the range of $21 per hour plus a generous tip pool.
About the Role:
Work with a fun team and learn from a highly qualified and acclaimed Head Chef.
Newly renovated restaurant and kitchen.
Full-time PM shifts.
Base wage starting at $21hr + share of tip pool.
Excellent formal training program perfect for someone wanting to advance in the industry.
The Perfect Candidate:
1-3 year's Chef de Partie kitchen experience with a passion and commitment to learning.
Outgoing and motivated.
Some schooling or professional training beneficial.
Experience following recipes and guidelines.
Work efficiently in a non- supervised environment.
Good knife skills and basic knowledge of kitchen equipment and appliances
Food Safe and WHMIS certification very beneficial or can be provided.
Duties / Responsibilities include:
Cook and prep for a high volume restaurant.
Maintain a clean, neat and presentable appearance, especially in view of guests.
Proper use and knowledge of all foodstuffs, equipment, chemicals, and procedures.
Maintain high personal standards; Wear proper attire and work in a safe, clean, efficient organized manner.
Oversee work done by other junior members of the kitchen staff under your direction while on shift.
Maintain and enforce the highest standards of quality, service, and appearance of food items that leave the kitchen
Work in a timely manner as much as is humanly possible and be cognizant of the importance of every food item served to every client.
Work with a helpful, team-spirited attitude towards service staff, dishwashers, and other co-workers.
Communicate between shifts and with supervisors to ensure adequate product levels and consistent food quality.
Be aware of proper rotation of all foodstuffs and help with storage of incoming product.
To Apply: *Please contact ASAP if you are interested as we are moving quickly to fill this role!
We will review all applications and contact candidates who have been selected for further consideration or an interview.  Due to time constraints, we may not be able to contact all applicants (but we will try!)  If you would like an update after a week or two has past, you are welcome to email us at info@whistler-jobs.com