Full Time
Long Term
This position has been filled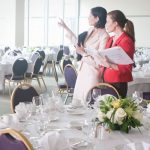 Website nitalakelodge Nita Lake Lodge
Experience a fresh take on classic Whistler hospitality.
This is a key leadership position at one of Whistler's beautiful full-service hotels, the Nita Lake Lodge (please do not contact them directly)
Ideally suited for someone with exceptional customer service/sales skills with experience in events and catering who can lead the team!  Very competitive salary with excellent benefits with lucrative bonus program and perks including extended dental/medical, spa and restaurant discounts and a lifestyle bonus make this an excellent career-building and lifestyle position.
**All candidates must apply c/o Whistler Personnel in order to be considered.
About the Role:
Full time, year-round leadership position.
Flexible schedule available; however, must be able to work weekends and evenings for events when scheduled.
Competitive salary in accordance with experience and qualifications with performance-based bonuses and gratuity program.
Benefits including vacation pay, annual increases, extended medical/dental after 6 months.
Great perks including spa and restaurant discounts.
Active lifestyle bonus, ski pass financing, gym pass and access to yoga and personal training.
Staff rewards and recognition program.
The Perfect Candidate:
2-3 years previous catering sales and conference services experience.
Strong leadership abilities with previous experience in a leadership role.
Strong selling skills, client communication and superior time management and organizational skills.
Ability to communicate effectively with various department staff members within the hotel.
Strong commitment to service.
Positive attitude with the ability to manage events successfully under pressure.
Strong team player with the ability to clearly direct and manage others.
Attention to detail and strong communication skills.
Ability to think creatively and innovatively to ensure the successful execution of the events.
Ability to make decision and solve problems under pressure.
Excellent reading, writing and oral proficiency in the English language.
Willingness to work with a changing and flexible schedule (evenings/weekends/changing days).
Responsibilities Include:
Negotiating with clients and achieving maximum revenue/profit potential while satisfying client needs.
Planning, organizing and developing food and beverage catering & event services while meeting customer expectations and financial targets is a key piece of this role.
Developing, implementing and monitoring of service standards for onsite Events.
Handling all client communication regarding events, supervises and directly manages room blocks as well as sales of event only business to the Hotel and F&B outlets.
Communicating effectively with the sales managers responsible for booking various group business, as well as other department staff members who will be involved in carrying out the needs of a group/guests.
Developing creative and attractive menu presentations for potential clients.
Having an excellent knowledge of hotel facilities and capacities and dimensions of meeting rooms.
Maintaining the policies set forth in the group sales contract and an active trace/follow-up system on all personal sales calls.
Coordinating the sales efforts between sales department and catering to insure proper utilization of function space to yield maximum revenues.
Finalizing all bookings maximizing all revenue potential by upselling in all revenue producing areas
complete monthly forecasts for Catering & Events Revenue
Planning and participating in meetings with hotel staff as well as pre-convention meetings with groups and evaluate post-event quality of support services and provide feedback as necessary.
Be fully versed in all banquet space, facilities and capabilities of competitive market
Writing contractual agreements with event only clients.
Developing promotional brochures, audiovisual materials, and video presentations.
Evaluating service and menu costs on an ongoing basis to ensure competitiveness.
Supervising conference-related activities including client billing, payment of vendor invoices, and dispute resolution with clients and vendors, written pre-event confirmation of vendor services and scheduling of facilities for conference use.
Organizing and managing the events department, both in the run-up, on-site and post-event.
Recruiting, interviewing and managing subordinates, complying with company and statutory procedures.
To Apply:
**All candidates must apply c/o Whistler Personnel in order to be considered.
Ensure we have your resume and profile on file here (you only have to do this once): whistler-jobs.com/apply-for-work/
Please take a few minutes to outline your specific experience and skills here: www.whistler-jobs.com/SOQ/business-manager/
We will review all applications and contact candidates who have been selected for further consideration or an interview. Due to time constraints, we may not be able to contact all applicants.  If you would like an update on your application, please email us at talent@whistler-jobs.com