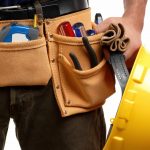 Website Whistler Personnel Solutions
Find your perfect match!
This is the perfect opportunity for experienced carpenters and individuals with trade skills to create the perfect work/life balance.  Westcoast Outbuildings in Squamish is looking to hire people in the trades to help take their company to the next level.  (Please do NOT contact them directly – that's what we're here for).
This job offers the option of working 4 x 10 hour days, giving you 3 days EVERY weekend!!
Temporary shifts are also available – a great opportunity to try before you buy.
About the Role:
Year-round, long-term steady work (no seasonal fluctuations).
Full-time (4x10hr shifts Mon-Thurs).
Equal Opportunity Employer supporting Women in Trades.
Indoor work at centrally located factory in Squamish.
Training and professional development opportunities available and encouraged.
Comprehensive extended health benefits.
Wages are negotiable based on experience.
The Perfect Candidate:
Friendly and helpful attitude. Eager to learn and take direction.
Hard worker who is willing to pitch in where needed to get the job done.
Generally handy and understands how to safely use tools.
Physically fit and able to work all day on your feet, hauling materials and heavy loads (45lbs).
Must have own steel-toed boots, work belt, safety glasses and ear protection plus basic tools (or ability to acquire them once hired – clothing voucher supplied after probation period).
Duties / Responsibilities Include:
Construction of modular homes and outbuildings in an indoor factory.
Includes carpentry, framing, siding, demolitions, shop work, installations, using tools and equipment.
Assist with finishing, installing doors & windows, painting and roofing.
Site cleanup (lots of sweeping), moving and organizing of materials.
Assisting carpenters as required.
Manual labour and general construction duties as required.
To Apply:
Email talent@whistler-jobs.com.
Please ensure that we have your resume and professional profile on file at whistler-jobs.com/create-profile (you only need to do this once).
We will review all applications and contact candidates who have been selected for further consideration or an interview. Due to time constraints, we may be able to contact all applicants.  If you would like an update on your application, please email us at talent@whistler-jobs.com.