Part Time
This position has been filled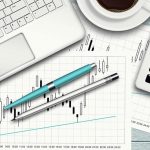 Website whistler-jobs Whistler Personnel Solutions
Find a perfect match!
Whistler Personnel is growing quickly and looking for another fabulous new addition to our team.   Our Bookkeeper / Accounts Receivable  role is ideal for a  bright and customer-oriented bookkeeper who likes a mix of customer service and bean counting responsibility.  We offer a flexible schedule including opportunities to work from home.
About the Role:
Part-time to start with full-time potential down the road (we are growing quickly).  Roughly 10-20 hours per week (flexible)
The role and the successful candidate will grow alongside Whistler Personnel (more hours, added training, increasing responsibilities).
Schedule requires flexibility and availability to work at least 1 day sometime between Sun-Tuesday each week.
Very positive, supportive and fun team environment (if we do say so ourselves 🙂
Opportunities for additional temporary accounting work assignments through-out the year (as many as you can handle!
Competitive wage starting in the range of $18 – $20/hour and increasing as responsibilities increase (some flexibility for the right candidate).
The Perfect Candidate:
Minimum 1 year of accounts receivable bookkeeping experience in Quickbooks.
Personable, an excellent communicator who is great at communicating with clients and team mates.
Extremely organized and strong administration skills.
Independent, proactive, efficient and accurate.
Has own computer with MS Office, cell phone and comfortable home work space.
Bachelor's Degree in Accounting, Finance, Business or a related field.
Responsibilities Include:
Working in close collaboration with the President and payroll bookkeeper.
Ensure the accurate reporting of client billings and payments (A/R) in Quickbooks in accordance with generally accepted accounting standards.
Courteous client invoicing and correspondence including sending out friendly reminders and calling clients when payments are late.
Working closely with our payroll bookkeeper to ensure that all clients are billed quickly and accurately each week.
Manage client payments and proactively monitoring cash flows.
Take responsibility for A/R agings and improve collection times.
Contributing ideas and recommending process improvements to make the business more effective and efficient for our clients and employees.
Assist with other general bookkeeping tasks including bank recs and monthly remittances as needed.
To Apply:
Please send us your information via the our online application using the Apply for job link below  (you only need to do this once).
Take a little extra time to send us a cover email to talent@whistler-jobs.com  that highlights your job-specific qualifications and tells us why you think you would be successful in this role (and don't forget the attention to detail thing).
And be sure to tune into www.facebook.com/whistlerpersonnelsolutions/ for updates and to see what we are up to.
Thanks!!