Full Time
Long Term
Part Time
This position has been filled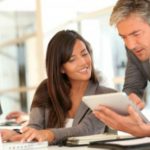 Website whistler_jobs Whistler Personnel Solutions
Find a perfect match!
A successful and well established Whistler RE/MAX REALTOR® has an opening for a full-time, year-round Administrative Assistant   Ideally suited for an extremely organized administrator with a passion for real estate, client services and marketing.   Excellent wage + bonus, benefits and opportunity to learn and adopt a new career.
About the Role:
Full-time, year-round career position; 3 month trial period; minimum 2 year commitment requested.
$18-20/hour base wage plus generous team performance based bonuses and extended health benefits.
40hrs per week.  Some coverage in the evenings and over weekends required.
Ongoing training, conferences and weekly development sessions with North America's #1 Real Estate Coach in real estate sales strategies & personal development.
RE/MAX offers a warm, friendly, open "family" work environment and social club.
Cel phone and laptop will be provided. Beneficial to have own vehicle.
The Perfect Candidate:
Focused administrator that can implement and improve an existing system or have the skills to totally rewrite it.
Professional manner and appearance at all times to be consistent with brand image and our sophisticated clients.
Lifelong learner who wants to be continuously challenged on traditional ways of doing business.
A good listener and able to work independently as well as collaboratively within the entire team to achieve Five Star Plus Service Goals for clients and team members.
Thrives in a collaborative and supportive work environment; Works well with other RE/MAX teams and administrators;
Likes to work as part of a successful group with both individual and team goals.
Adept at capturing and prioritizing tasks (a list-maker) and able to focus on completing each assignment.
Able to bring structure and systems to a sometimes unstructured and chaotic environment and knows when to drop everything if a quick response is required.
Strong drive to succeed. Reliable, dependable and always on time.
Ideally a well-established Whistler local who loves the mountain lifestyle and wants to have an exciting career at the same time.
Skills / Qualifications:
Excellent written and verbal communication and administration skills
Experience with real estate or sales very beneficial as well as some knowledge looking through bookkeeping reports.
Exceptional organizational and project management abilities
Intermediate knowledge of computers. Proficient in Microsoft Office (Word, Excel, PowerPoint), Google Docs, Dropbox, Google Drive, CRMs, Intuit Quickbooks,
Excellent attention to detail and concerned about doing things the right way the first time.
Experience with social media, front and back end analytics, Google+ and very comfortable with online environment.
Experience with simple photo editing software or graphic design very beneficial.
Responsibilities Include:
Head of the '5 star plus' client success process to ensure every client receives better than 5 star service.
Help as needed to ensure the office is organized and its realtors have everything they need to be successful.
Oversee all accepted contracts through to closing.
Manage the Team Leader's schedule and ensure she is on task.
First point of contact for incoming calls and emails, determining priority and responsibility, deleting junk.
Build, implement and manage all systems for sellers, buyers, lead generation, database management, information management and back-office support.
Manage the Team Leader's schedule and ensure she is on task.
Create and maintain an operations manual that documents all systems and standards
Be the first point of contact in handling customer inquires or complaints and resolve them
Keep the lead agent informed regarding any problems or issues that need to be handled
Responsible for coordinating financial systems, including bookkeeping, accounts payable, payroll, collection of commissions, maintaining the budget and generating financial reports.
Coordinating marketing to promote new listings (organizing photographers, home staging, home plan preparation, preparing information packages, uploading to 3rd party websites and social media sites, ongoing boosting and maintaining status).
Prepare Google and Social Media reports each week from online marketing for sellers and clients.
Update client databases with ongoing correspondence and implement email campaigns.
Taking on a variety of non-sales related tasks, general administrative tasks, ongoing projects as well as other miscellaneous non-administrative tasks that keep the team moving forward.