Long Term
Part Time
This position has been filled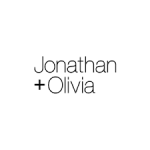 Website whistler_jobs Whistler Personnel Solutions
Find a perfect match!
One of Whistler's top men's and women's fashion + lifestyle stores,  Jonathan+Olivia, is seeking a full-time Administrative Assistant/Bookkeeper to join their fantastic team! Ideally suited for experienced administrator who has some experience in general bookkeeping, is meticulous and detail-oriented, highly organized and has a passion for administration.  Offering a flexible schedule with the opportunity to work part-time or full-time hours, competitive wage and great perks!
About the Role:
Full-time, Monday to Friday with flexible hours.
Potential for a part-time bookkeeper as well.
Wage starting in the range of $20 to $22 per hour based on experience.
Active lifestyle benefits (ie: gym pass, ski pass) with extended health benefits negotiable after 3-month probation period.
Store discount.
The Perfect Candidate:
2 years' experience working in an administrative role with general bookkeeping and data entry skills, preferably within the retail industry.
Must have a passion for administrative work with strong attention to detail and exceptional organizational skills.
Ability to problem-solve and work independently in a team environment is essential.
QuickBooks experience and knowledge is a prerequisite.
Experience with Hubdoc, Retail Pro / Magento desirable plus strong computer skills in MS Office Suite.
Proactive with a "get it done" attitude and a willingness to pitch in where needed.
Friendly with a good sense of humour and the maturity to handle a range of situations.
Takes ownership and pride in accuracy work.
Takes initiative and is willing to share opinion.
Great communication capacity.
Responsibilities include:
Perform a variety of administrative and clerical tasks including being a  Personal Assistant to the President.
Organizing and managing all Invoices, credit notes, bills, expenses, shipping forms to scan into accounting system.
Follow up with vendor inquiries, post/file purchase orders.
Prepare cheque runs for approval and maintain cheque register for AP.
Tally staff hours for payroll.
Oversees shipper / receiver to ensure that goods received at the store matches the vendor invoice and are accurately recorded in our inventory system.
Liaise with UPS and other shipping companies to ensure all additional costs (duties, taxes, brokerage fees etc) are correctly applied.
Manage return authorizations, ensure receipt adjustments, return to vendor transactions, credit notes are received, and sales transactions are posted accurately and in a timely fashion.
Ensures that inventory is counted per company schedules and the results of inventory counts are properly recorded.
Answer telephone, redirect calls, and attend to office visitors.
Additional tasks including but not limited to: picking up dry cleaning, client repairs and dropping off online shipping orders to Canada Post /UPS.
To Apply:
Please take about 7 minutes to highlight your job-specific strengths and experience here: http://www.whistler-jobs.com/SOQ/accounting .
Ensure we have your resume and profile on file here (you only have to do this once): http://www.whistler-jobs.com/apply-for-work/
We will review all applications and contact candidates who have been selected for further consideration or an interview. Due to time constraints, we may not be able to contact all applicants.  If you would like an update on your application, please email us at talent@whistler-jobs.com