Contract
Full Time
Temporary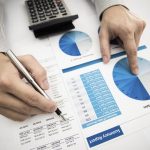 Website whistler_jobs Whistler Personnel Solutions
Find a Perfect Match
UPDATE:  This assignment has been filled but the next one is right around the corner and we are still accepting applications:  www.whistler-jobs.com/apply-for-work
---
Contract accountant role available in Squamish.  We require either a designated accountant or PEP student with 4+ yrs of accounting experience for a 1-2 month contract , working 3-5 days a week.   Flexible schedule and may evolve into a permanent role.  Pay is $35/hour with designation or $27/hour without.
About the Role:
POSITION TITLE:  Accountant – contract postion
DATES:  3-5 days a week starting the week of  Jan 2 for 1-2 months.

Dates are subject to change.
Long term opportunity may also be available.

TIMES:  Flexible hours, Monday through Friday during office hours (8:30-4:00).  Would consider 8:30-2:30 x 5 days a week for a working parent.
LOCATION:  Squamish
ATTIRE:  Sharp, professional office attire.  No loud brands or graphics
WAGE:   $35/hour with designation,  $27/hour without plus 4% vacation pay.
Duties and Responsibilities Include:
Bank Reconciliations
Other GL Reconciliations
Cash Flow Management
Accounts Receivable Support
Journal Entries
Other accounting projects as assigned
Skills and Qualifications Required:
Designated accountant or is enrolled in the PEP portion of the CPA program.
Minimum of 4 years of accounting experience.
Municipal or Government experience would be an asset.
Strong computer skills in Microsoft Office products particularly Word and Excel with experience working with financial database. software. and electronic cash receipting systems.
Excellent interpersonal and communication skills with the ability to deal with customers in a professional manner.
Consideration will also be given to the equivalent combination of education, training and experience.
Bondable.
If you are available for these shifts, please let us know ASAP:
email info@whistler-jobs.com and confirm your availability
ensure your resume and application have been submitted on www.whistler-jobs.com/apply-for-work (you only need to do this once)
ensure we can reach you  (keep your phone on!)
follow us on Facebook for updates: www.facebook.com/whistlerpersonnelsolutions
---
WHY SIGNUP FOR TEMP WORK?
Perhaps you're looking for supplemental income? Filling in time? Have one day, one week or one month to spare? Between seasonal work? Enjoy variety and flexibility? We can connect you with Whistler's top employers and provide work that suits your skills, lifestyle and schedule.
Whistler Personnel has regular temp job opportunities for administrators, housekeepers, servers and bartenders.   It's a great way to pick up extra shifts during slower periods or days off.    Submit your details to us including the type of work you want, the times and days you are available and the pay you require and we'll notify you each time something suitable comes up.