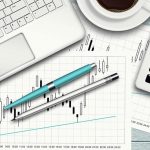 Website whistler_jobs Whistler Personnel Solutions
Find a perfect match!
One of Whistler's most respected and largest employers, Gibbons Hospitality Group, has a full-time, year-round opening for an Senior Accountant to join their finance team.  Ideal for a CPA designated, hands-on accountant with at least 4 years of related experience that is looking for a new challenge with a progressive and growing company.
*please do not contact Gibbons Hospitality Group directly, all applications must come through Whistler Personnel to be considered*
About the Role:
Full-time, year-round position.
Schedule is Monday to Friday 9 to 5ish with some flexibility.
Salary will be competitive based on experience.
Excellent perks and benefits including working with one of the biggest and most fun teams in town.
The Perfect Candidate:
Minimum 4 years of related hands-on accounting experience.
CPA designation is required.
Good leadership skills including a proven ability to train, coach and mentor junior staff.
Careful attention to detail, high quality of work and impeccable organization skills.
Self-starter – ability to jump into the middle of problems and obtain effective results.
Ability to make decisions in conjunction with multiple stakeholders.
Works easily and well with others and has excellent interpersonal and communication skills.
Tactful and discreet when dealing with sensitive and confidential information.
Strong computer skills particularly in the use of Excel, Sage 300c, AccPac, Optimum (ideally)
Duties / Responsibilities include:
Supporting Finance leadership in day to day operations including coaching/mentoring Junior Accountants & Cash Auditors.
Hand on day-to-day accounting role including monthly preparation & analysis of financial statements.
Preparation of year end working papers for all businesses.
Monthly completion & review of Balance Sheets for all businesses.
Weekly AP/AR/Liquor inventory entry.
Local, provincial and federal government reporting requirements and tax filings.
Upholding company Core Values.
Weekly meetings with operations management regarding budgets, pricing, cost levers and general analysis of maximizing revenues & minimizing costs.
To Apply:
We will review all applications and contact candidates who have been selected for further consideration or an interview.  Due to time constraints, we may not be able to contact all applicants (but we will try!)  If you would like an update after a week or two has past, you are welcome to email us at talent@whistler-jobs.com