Full Time
Long Term
This position has been filled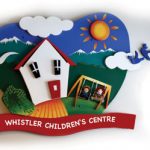 Website Whistler Children's Centre
Whistler Children's Centre is looking for Early Childhood Educator (ECE) Assistants who are fun, creative and caring.  This is a full-time position based in Whistler:
"If you have experience working with children and are interested in joining our team please email your cover letter and resume to admin@whistlerchildren.com.   We welcome out of country applicants for all positions, however you will need to take the steps necessary to become qualified in BC. Please review the ECE BC Registry information for expediting the application process. The Welcome BC website also explains the process of registration if you are from out of country.  ECE Assistants are encouraged to apply as we do offer assistance in finishing your education."
About the Role:
We offer stable year round employment with the following benefits for eligible full time teachers after 3 months of employment:
100% employer paid BC Medical Services Plan for single or family.
100% employer paid Extended Health & Dental for single or family coverage.
Paid days off to attend to physical and mental well being.
Excellent wage in the range of $19-$23/hour based on experience and certifications.
Wellness Benefit ranging from $1000 to $1,600 per year.
Employees with children attending the Centre receive wait list priority and a child care discount.
Day off with pay on your birthday, Christmas Eve and Boxing Day.
Professional development & educational subsidy allowance.
Housing assistance may be available.
Perfect Candidate:
ECE or ECE Assistant License from the British Columbia Ministry of Children and Families
ECE Assistants are encouraged to apply as we do offer assistance in finishing your education.
Infant Toddler Certificate or enrolled in courses and asset.
Current, Valid First Aid Certificate (must be obtained within 3 months of employment)
Criminal Record Check will be required upon hiring.
Physically fit as the job can be physically demanding  requiring sitting, standing, walking,  bending, crouching and kneeling.
Attention to details
Knowledge of licensing regulations;
Effective interpersonal skills; Flexibility; Team player.
Excellent oral communication and interpersonal awareness.
Values include Dependability, Reliability and Punctuality.
Duties and Responsibilities:
Early Childhood Educators Specific Responsibilities:

Ensure that all guidance of children encourages positive self-concept, follows policy, and assists in teaching age appropriate problem solving skills.
Provide an enriched environment through fostering language development for both verbal and non-verbal children.
Assist with proper eating, dressing and toilet habits. Prepare snacks and arrange rooms or furniture for lunch and rest periods.
Develop and implement child-care programs that support and promote the physical, cognitive, emotional and social development of children;
Lead activities by telling or reading stories, teaching songs and taking children to local points of interest;
Provide opportunities to express creativity through the media of art, dramatic play, music and physical activity; Guide and assist children in the development of proper eating, dressing and toilet habits;
Observe children for signs of potential learning or behavioural problems and prepare reports for parents, guardians or supervisor;
Plan and maintain an environment that protects the health, security and well-being of children;
Assess the abilities, interests and needs of children and discuss progress or problems with parents and other staff members;
Establish and maintain collaborative relationships with co-workers and community service providers working with children.

Administration – Support early childhood educators/teachers with planning, implementing and evaluating developmentally appropriate activities and experiences for children, engaging in meaningful relationships with children. Regularly attends room meetings and general staff meetings,
Working with Families – Builds strong relationships with families based on respect, empathy and clear communication.
Health and Safety – Ensures that all current WCC policies relating to health and safety and nutrition are followed.
To Apply:   Resumes and cover letters can be sent directly to Claire Mozes @ admin@whistlerchildren.com