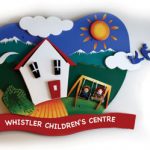 Website Whistler Children's Centre
Whistler Children's Centre is looking for Early Childhood Educator (ECE) Assistants who are fun, creative and caring. This is a full-time position based in Whistler.
About the Role:
Full Time.
Year-round.
$15.50-$17.50 depending on experience.
MSP, Extended Health, Wellness Benefit.
Professional Development support after 3 months of employment.
Duties and Responsibilities:
ECE Assistants are responsible for:
Children – Ensure that all guidance of children encourages positive self-concept, follows policy, and assists in teaching age appropriate problem solving skills.  Provide an enriched environment through fostering language development for both verbal and non-verbal children. Assist with proper eating, dressing and toilet habits. Prepare snacks and arrange rooms or furniture for lunch and rest periods.
Administration – Support early childhood educators/teachers with planning, implementing and evaluating developmentally appropriate activities and experiences for children, engaging in meaningful relationships with children. Regularly attends room meetings and general staff meetings,
Working with Families – Builds strong relationships with families based on respect, empathy and clear communication.
Health and Safety – Ensures that all current WCC policies relating to health and safety and nutrition are followed
Qualifications:
ECE Assistant License from the British Columbia Ministry of Children and Families
Curent, Valid First Aid Certificate
To Apply:   Applications can be sent directly to Claire Mozes @ admin@whistlerchildren.com